Appleton's Market 2022: Power Veggie Bites - Mini-Meal with a Difference
Christina Appleton, Founder & CEO of Appleton's Market, tells us a little about these delicious, nutrient-dense Power Veggie Bites which are super healthy and convenient and are transforming your regular snack into a power boosted mini-meal. 
 How does it feel to be running the 'evolved' family business and do you believe your values to be the same as those of your grandparents? 
I feel very proud of all of the work that I have put into getting to this point and creating something that I feel is worthy of the Appleton's Market name. My grandma Izzy was a huge part of my formative years so being able to pay tribute to her, and her indomitable spirit, fills me with a lot of joy. 
I'd like to think that they would be proud of me – my grandpa was able to attend my college graduation but neither of them saw me graduate from business school or move into entrepreneurship so I hope that they are looking down with pride at what I have built in their name.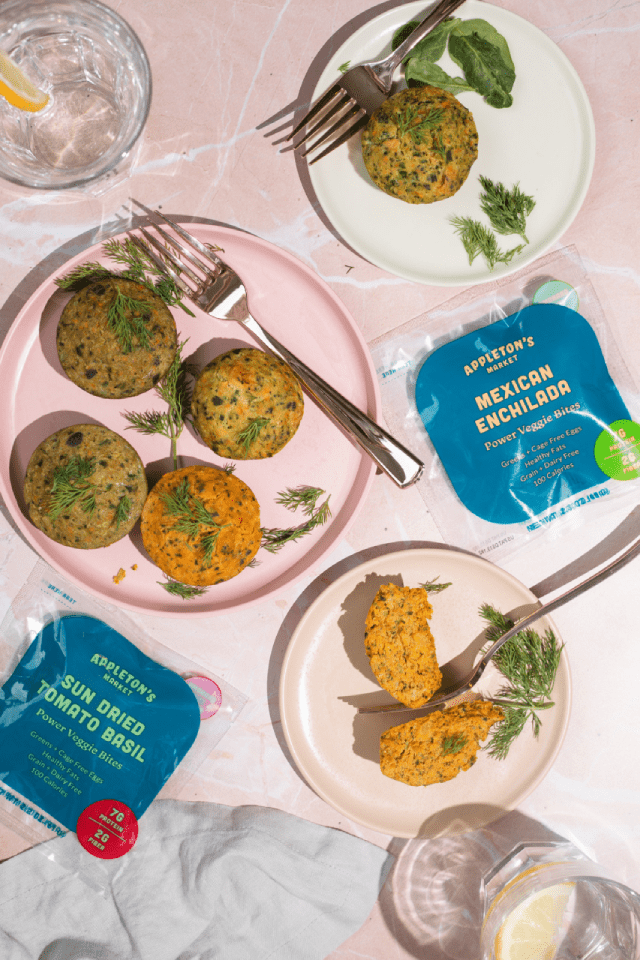 What can you tell us about your power veggie bites?
Power Veggie Bites are the perfect mini-meal. Real food, real fast – there is nothing quite like them on the market! Individually wrapped, frozen, and microwave-ready in 60 seconds they are the most delectable, nutrient-dense, and easy thing you could eat. 
Delicious, filling, and around 100 calories, Power Veggie Bites prove you can eat more fiber and veggies AND have it taste good. These bites are full of healthy greens, hearty quinoa, and a ton of flavor to turn a snack into a mini-meal in less than a minute.
My ingredients are incredibly important to me. Once I eased into my 30s, I found that I wasn't able to eat like I used to. Fries and pizza late at night? Oh no. Big servings of healthy brussel sprouts with dinner? Ouch. After multiple tests and diet eliminations, I found that the best way for me to fuel my body was to do so with real food. 
I do not want to put down the companies who are doing great things with pea proteins, chicory root fibers, and other isolates – those are great options for many people – but it's not stuff I can comfortably digest. So (selfishly) I wanted to create a product that would get me my protein and fiber from sources that would naturally provide them – cage-free eggs, quinoa, chickpea flour, and veggies. 
I am also lucky (and spoiled) with the abundance of great farms that we have here in Southern California. As a business owner, I think it's important to really know your supply chain and see where your food comes from and try to lower your carbon footprint as much as you can. So I source locally from suppliers here in the inland valleys and use the freshest ingredients for creating my Power Veggie Bites. 
How do you feel about microwaving such healthy nutrient-dense products?
I have personally found that a lot of meal options that are positioned as healthy are not very convenient, and I wanted to change that. The microwave is certainly my friend, so I wanted to create a product for those who were looking to make better choices in their lives but didn't want to give up taste or convenience to do so. Plus, microwaving our Power Veggie Bites in their patented steamer pouches allows for the perfect texture and temperature (much better than some of the sous-vide options!) 
What is there to know about shipping perishable goods?
One must have a lot of patience and willingness to roll with the punches! I launched my business during COVID, so shipping was incredibly unreliable at first – I had one package that I was shipping just 20 miles away and it took 5 days! 
Fortunately, I was proactive about communicating with my customers and they were quite understanding and happy with getting re-shipments. Now that UPS has gotten more reliable it's really about finding the best sources for my insulated packaging, cold packs, and boxes.  
What hurdles have you encountered on this journey?
Aside from the previously mentioned shipping problems, it has been challenging to communicate a new brand and completely new product to potential customers – especially given that sampling my product was off of the table at launch. 
I have been quite fortunate lately in that I have found some great partners with Equinox gyms and Mommy and Me classes to get the word out and have people try the product, but it has been quite difficult until a few months ago.
Where do you see Appleton's Market in the near/distant future?
In the near future I am excited about getting the product into more locations and people's hands here in Southern California, and raising awareness of how great Power Veggie Bites are. In the longer term, I am to make a company that is the destination for all things mini-meal – serving everyone who is looking for more than a snack without the commitment of a meal with a wide variety of delicious products ☺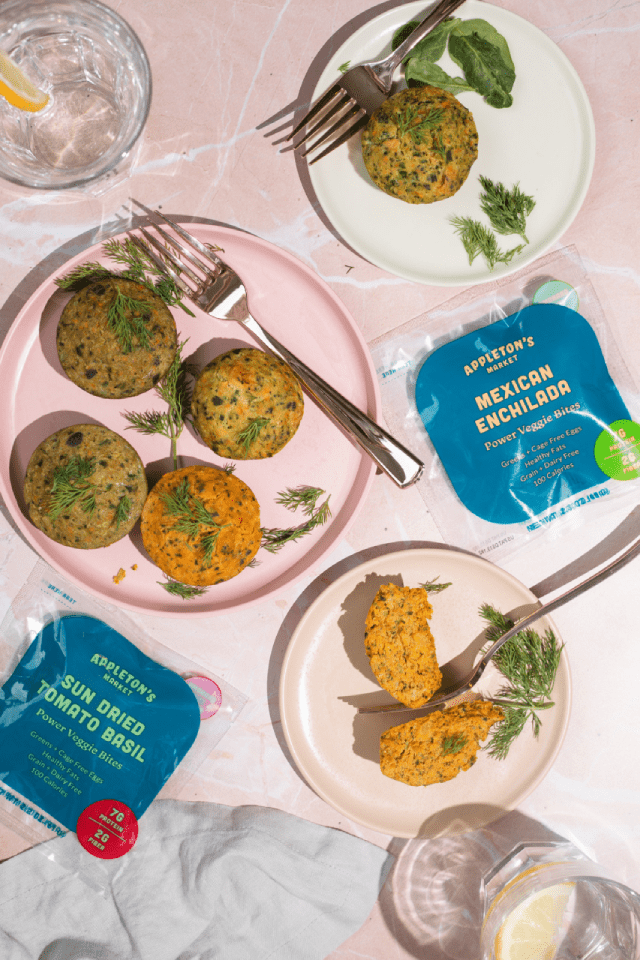 Full article can be found here
About The Author
Sarah Kirton
PR Writer, Delivery Rank
A wannabe global 'food-trotter,' Sarah nurtures a deep-seated passion for food and cultural diversity and believes the two go hand in hand. Having lived in Europe for many years she has a great knowledge of Mediterranean and French cuisine. She now lives in Cape Town, the food capital of Africa. When she is not dining out or cooking up a storm you will find her kite-surfing on the ocean, up a mountain, or cuddling her cat Samson!